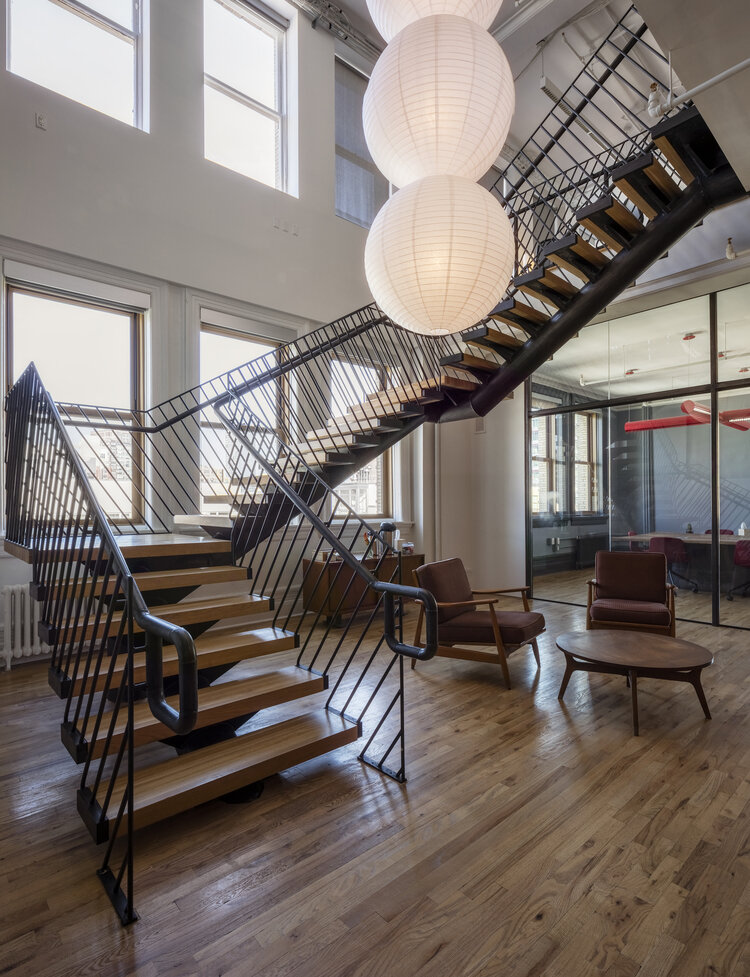 ---
TV Production Studio

2016
New York, NY
3 level tenant improvement
This project encompassed a complete interior buildout of a landmarked commercial building in lower Manhattan, tailored for a global film and TV production studio. The main objective was to foster seamless communication and collaboration among teams across the three levels of the project. This involved the addition of new interconnected stairs.

To enhance the existing building features, striking and contrasting wall finishes were employed. Private offices, conference rooms, and meeting areas were delineated primarily by full-height glass partitions, maximizing the utilization of natural daylight.

Throughout the space, vintage furniture adorned with vibrant and textured fabrics was strategically placed to create a more inviting atmosphere, diverting attention from the exposed MEP systems overhead.